posted on 16 May 2010 18:06 by yuri-jujidan in Football
แดนนี่แต่งงานนนนนนนนนนนนนนนน
กรี๊ดดดด กับโซเฟียที่เดนมาร์ก เมื่อวาน
Liverpool star and defensive player on the Danish World Cup team is now married in Hvidovre Kirke.

He is daddy to a lot of tattoos, he was truly the father of a son a year ago, and today was Daniel Agger also saw a church devoted husband.


ในที่สุดก็มีรูปน้องเจมี่มาให้ยลโฉมกัน กรี๊ด หัวล้าน หน้าเหมือนพ่อเลย >v<
แถมรูปนักเตะมาดริดไปดูเทนนิส มีคุณชายกับพี่บัวด้วย
Real Madrid soccer players watches Rafael Nadal of Spain against Gael Monfils of France in their quarter final match during the Mutua Madrilena Madrid Open tennis tournament at the Caja Magica on May 14, 2010 in Madrid, Spain.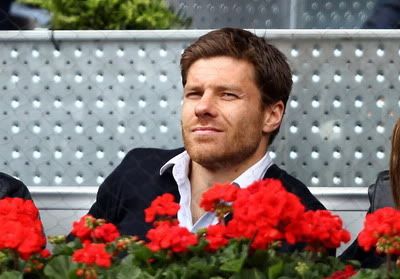 แหม คุณชายนี่มาดกินขาดจริงๆ