posted on 25 May 2009 00:47 by yuri-jujidan in Football
Sami Tuomas Hyypiä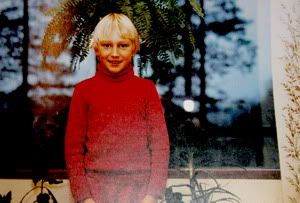 Born October the 7th 1973

Height 196 cm / 6 feet 4 inches

Weight 89 kg / 14 stones
~ Teams:
Voikkaan Pallo-Peikot (= The Ball Bogys of Voikkaa [obviously translated by me, again]) 1980–1989, Voikkaa, Finland

Kumu 1990–1991, Kuusankoski, Finland

MyPa (Myllykosken Pallo -47) 1992–1995, Anjalankoski, Finland

Willem II 1996–1999, Tilburg, The Netherlands

Liverpool FC 1999-, Liverpool, England
~ Accomplishments:
Winner of League Cup (2001, 2006)

Winner of FA Cup (2001, 2006)

Winner of FA Charity Shield (2001, 2006)

Champion of UEFA Champions League (2005)

Champion of UEFA Cup (2001)

Champion of UEFA Super Cup (2001)

Second place in the Premier League (2001)

Second place in Eredivisie (1999)

Second place in the Finnish league (1993, 1994, 1995)

Winner of the Finnish Cup (1992, 1995)

Finnish Football Association Player of the Year (1999, 2001, 2002, 2003, 2005, 2006, 2008)

Finnish Sports' Journalists Player of the Year (1999, 2000, 2001, 2002, 2003, 2005, 2006)

7 Unforgettable opponents [The current club]
Gabriel Batistuta, AS Roma
- He's very quick and a really good goal scorer. What makes it easier to play against him is that he almost always tries to score by himself when he gets inside the box.
Duncan Ferguson, Everton
- It's really unpleasant to play against Ferguson, because he always plays a bit wrong and uses his elbows. On the other hand, there are target-players like Ferguson in almost every team.
Thierry Henry, Arsenal [FC Barcelona]
- Henry's surprisingly big and strong and a very skilful, but most of all he's a fast player. (He's) a really bad striker, maybe the most difficult opponent in the Premier League.
Jari Litmanen, Ajax [FC Lahti]
- I had to play against Jari a couple of times in Holland and we didn't win those games. I rather play alongside him than against him.
Ruud van Nistelrooy, Manchester United [Real Madrid]
- Already in Holland he showed he's a real good scorer and now he's in a tough team. Quick guy, who scores when he gets the chance. He's not very bold in the duels.
Rivaldo, Barcelona [Bunyodkor]
- A really skilled player. He's also unexpectedly strong, although he might not look like it. He managed to keep the ball from three of our players in the same time. When you're playing against him, it really helps a lot if you can control even his left foot.
Mark Viduka, Leeds [Newcastle United]
- He played a dream game against us. He's really dangerous inside the penalty area. A real quick turner and eager to shoot. Many
~ 7 Unforgettable matches
28.10.1995 The final of the Finnish Cup, MyPa v FC Jazz, The Olympic stadium of Helsinki, 1-0
- It was my last match in Finland and I scored the winning goal. The feeling was really great. It was nice to end my years at MyPa in that

11.10.1997 World Cup qualifying match, Finland v Hungary, The Olympic stadium of Helsinki, 1-1
- The draw was really annoying and it felt like a bitter defeat because we didn't qualify. But the cheering of the crowd was something very different from what we have got used to in Finland.

14.10.1998 European Championship qualifying match, Turkey v Finland, The Ali Sami Ye stadium of Istanbul, 1-3
- Unbelievable victory in a total hell. I've never felt such a feeling.

16.5.1999 The second last match in Holland, Cambuur v Willem II, 0-2
- Winning this match meant confirming our second place in the league and the place in the Champions League. I had already signed the deal with Liverpool. After the match I got a cold shiver going down my back: Everyone else was going to play in the Champions League and I was leaving. I cried after that match, despite the fact that we won.

14.8.1999 My first Premier League match at Anfield Road, Liverpool v Watford, 0-1
- (It was) an unforgettable feeling, when I ran in front of the home crowd for the very first time. Us losing the game makes the memory a bit less glamorous.

12.5.2001 The FA Cup final, Arsenal v Liverpool, The Millennium stadium of Cardiff, 1-2
- In the end we won it and I had a good match myself. After Arsenal took the lead, it felt really difficult to get back to the game, but the end was unbelievable from us. After the second game I was certain that we'd win it no matter what happened.

16.5.2001 The UEFA Cup final, Liverpool v Alaves, Dortmund, 5-4
- In principle I can't be pleased with the defending if the other team scores four times, but we won and it must've been entertaining for the viewers. Not that many players win the UEFA Cup.
credit
- ONE LFC LEGEND: 17 STORIES
- Liverpool Red
----------------------------------------------------------------
Sami's lastest blog
- RAWK
- Sami's blog
Past few days has reminds me of my time in Finnish army. Days are decreasing before a significant part of my career is coming into an end. Army lasted for about a year but my time in Liverpool have lasted for ten years. While writing this I only have and training session and one game remaining with Liverpool FC. I have player over 500 games and had thousands of training sessions with the club. Only a few days and then my brilliant 10 year career with my childhood favourite club is over. Dream came true. I must admit that I never even dreamed of that one day I will play with liver bird on my chest at Anfield let alone that I would play 10 years for LFC. Nor that within past few days my childhood idols have been going through my career in the media in England and in Finland.
I'm not a kind of person who wants to compare or even less one who likes to ponder my status at the club or its history. I'm going to think now what is my status at Liverpool or what was the biggest achievement. Those things will come into my mind one day when I have retired and I'm sitting in rocking chair and looking back on my career. Then all kinds of statistics and memories will mean more to me. It's clear to me that I will never forget my time at Liverpool. Wins, defeats, trophys, uphills and setbacks. I've been honoured to to play for one of the biggest clubs in the World and with the best players in the World. I was asked to name differend kind of Liverpool dream teams but I didn't want to do that. Every single teammate I have had during my time here have been equally important and individuals win nothing. A team wins or a team loses. It's a phrase but it's true.
Sunday will be an emotional day for me. Anfield and Liverpool fans have gave me so much. Significance of the fans is indispensable for the club and for the team. I will never forget what happened in Istanbul when we walked to dressing room at half time when we were losing 0-3. Atatürk Stadium is a junk of concrete where you don't hear sounds to inside of the stadium but that night we heard clearly how our fans were singing their voices off while we were 0-3 down. Thanks to our outstanding fans we realised that there's nothing to lose and we can do it. Eventually we won the game and I achieved the biggest thing you can win in club football. On the next day in Liverpool a parade was arranged and according to some numbers there were a million people on the streets of Liverpool. It might be exaggerated but there were a loads of fans. Then I realised how important one football club can be for the people. When you realise that you can't do nothing but give your all for the club. If you fail to do that you can't look yourself in the mirror. It's been my guideline here as a player and it will be players guideline here in the future also.
So my last game for Liverpool is coming up. I am not retiring yet. I will start a new challenge at Leverkusen. I am ready for that as well as saying goodbye for the fans, my teammates and to legendary Anfield. I will be an emotional moment for me, little bit bittersweet but happy at a same time. I have been privileged and lucky to wear the legendary red shirt. No one can take it away from me. YNWA, I don't have to walk alone because Liverpool FC will always be in my heart.
Thanks to all Liverpool fans in Finland. It's been great to see during these years how many fans Liverpool have in Finland. Next year we will finally win the league and I will celebrate with you. Not as a player but as a fan.
Sami Hyypiä